ICC Express 3.0 Groups Edition has Launched
Make Sales NOW and Keep 50%!
jv doc | funnel | demo | swipes | graphics | contest | salespage | affiliate link | coupons | bonuses | contact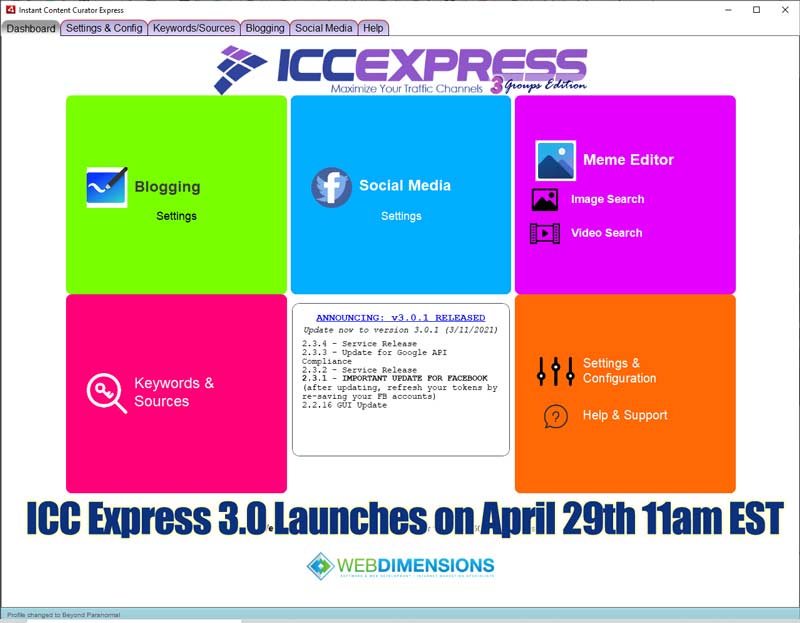 Here's where to get your affiliate link:
Get On the Affiliate List to Qualify for Prizes and Bonuses:
The Funnel: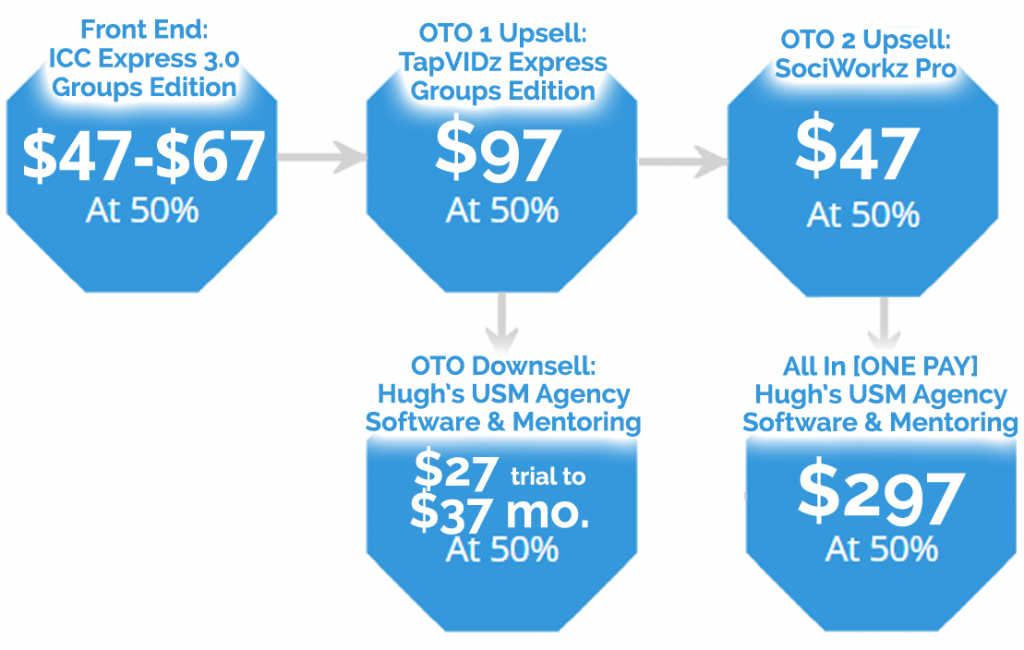 TOTAL POSSIBLE COMMISSIONS:
$254 PER CUSTOMER!
The front end product is our amazing ICC Express 3.0 Groups Edition Software. We will have an early bird offer but this will end up at $67 one time payment.
OTO 1: The first upsell will be our amazing TapVIDz Express Groups Edition software that allows you to quickly create meme and powerpoint type videos and post them quickly to your Groups and other video platforms. Amazing cloud-based platform $97
OTO 1 Downsell: If the customer declines the first upsell, they will be presented with a HUGE ARRAY of our tools for a low introductory offer of $27 for the first month, followed by $37 per month for all my other software plus weekly live calls with me. If they take this offer that will be the end of the funnel.
OTO 2 Upsell: After OTO 1 purchase they will be offered our other cool tool, SociWorkz Pro. This is a social media posting tool with a calendar and tons of curation tools. Posting to Facebook Pages & Groups, Twitter, LinkedIn, Pinterest, Tumblr, Twitter & More. $47
OTO 3 Upsell: The customer will be offered a special, low one-time price to get into my USM University and Agency Software membership which includes all my software, weekly live calls, exclusive Facebook support group and fully stocked member site. $297
This will be at the end of the funnel.
TOTAL POSSIBLE COMMISSIONS PER CUSTOMER: $254
jv doc | funnel | demo | swipes | graphics | contest | coupons | bonuses| contact
About ICC Express:
ICC Express 1.0 was created in 2013 and I've supported, maintained and updated it regularly. ICC Express 2.0 was launched in 2015 and pulled in about $65k as the Traffic Connect funnel Launch on JVZoo.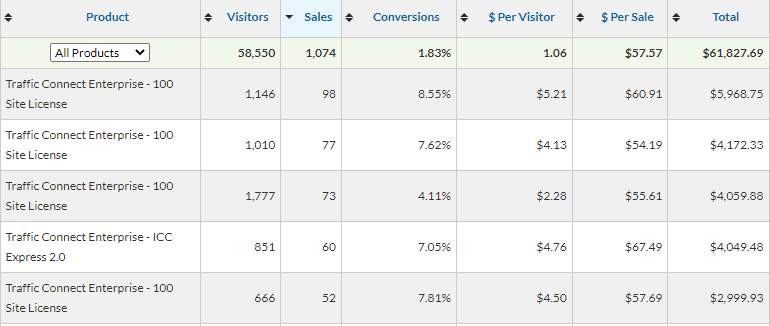 ICC Express has been around for a long time but I've lovingly updated it to keep up with the current state of internet platforms. ICC Express 2.0 and our other tools are very attractive to anyone who uses WordPress and Facebook. The curation ability is outstanding.
But now I've just put the finishing touches on ICC Express 3.0 with a completely new functionality, new look and lots of new features
Even if your customers bought ICC Express 1.0 or 2.0 in years past, they will still WANT TO BUY THIS NEW VERSION as it is a step up from previous versions. And I've worked very hard to make it so for the last six years 🙂
ICC Express 3.0 Is a Social Media Tool as much as a Blogging Tool.
So you can approach your customers from either angle, or both.
Then there's also the "millions of royalty-free images" angle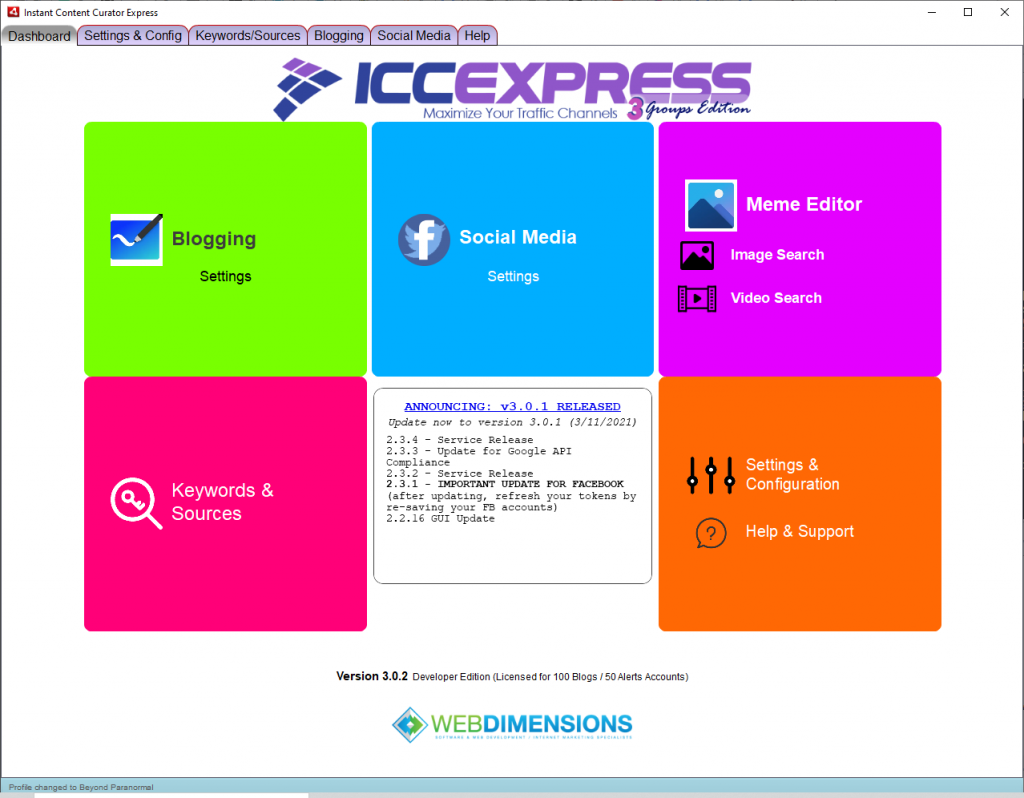 Because in addition to the robust blogging tools I have now added Facebook Groups into the equation with Facebook's "kosher" Groups API (approved).
We've always had Facebook Pages but it was mainly for sharing links, and we all know that Groups are now the most powerful entity on Facebook for organic marketing.
That's why I've also completely updated the entire imaging functionality so that the software now downloads all the images in memory before posting directly to the photo feeds as photo binaries rather than a link — including EXIF data which is automatically injected into Jpegs based on keywords.
This goes for Facebook Pages, Groups, Twitter feed and your blog's media library.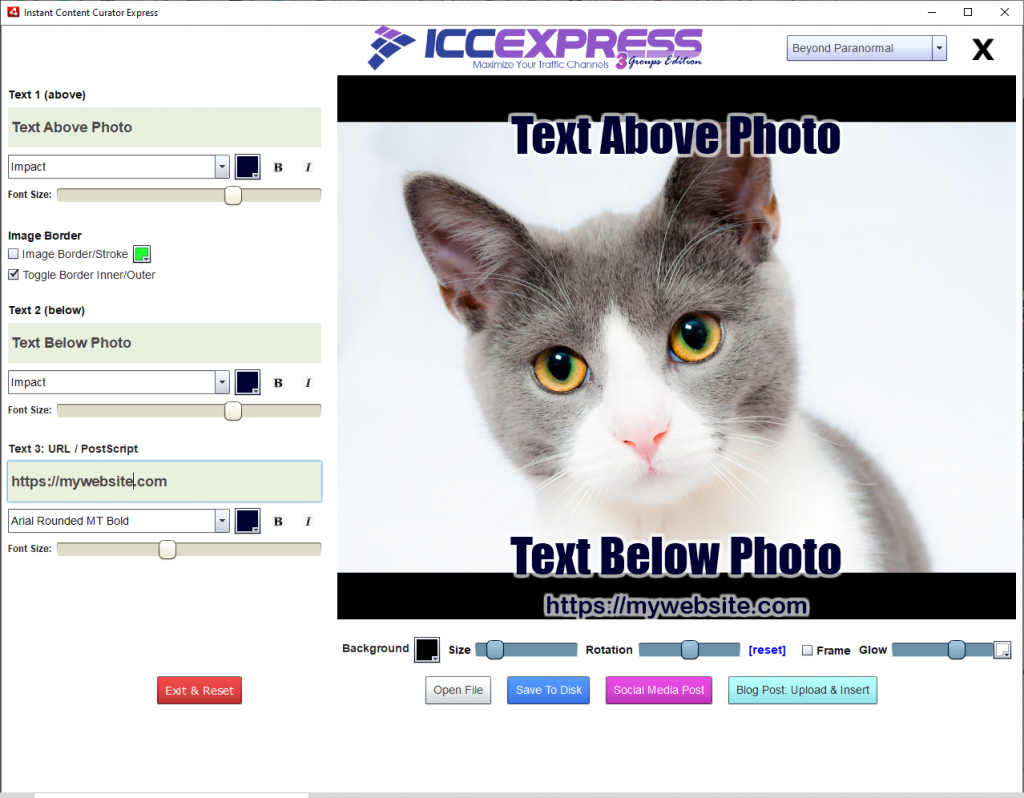 Along with the Easy Meme Creator this becomes a very powerful tool for managing and engaging groups with quick, easy and riveting content. Your customers are going to go CRAZY over what this can do for growing their groups!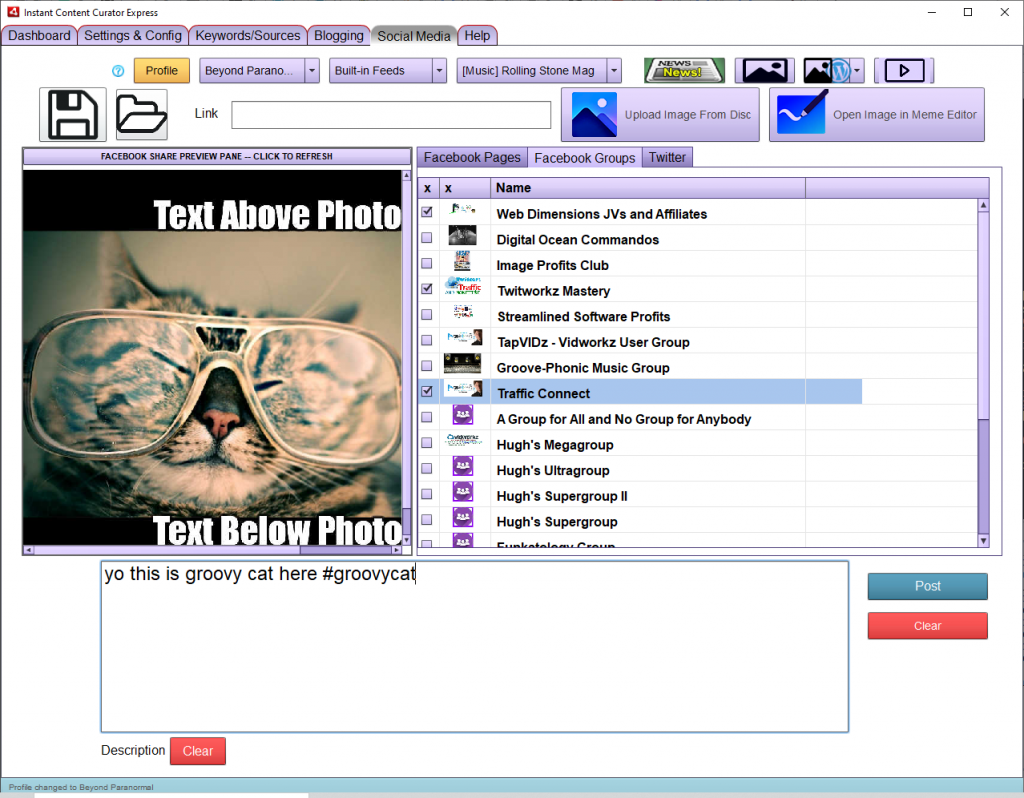 Your customers are going to fall in love with everything they can do with ICC Express 3.0 Groups edition!
It's Literally 20 Apps in one.
Blogs: Curate from our preloaded news sources or your own targeted news sources.
Blogs: Curate content directly from Google (100% white hat I will train you!)
Blogs: Manage media, exif and upload images directly to your blog's media library
Blogs: Curate and create easy content from millions of videos – search and curate
Blogs: easily share any new or existing post to your Social Media feeds
Blogs: WP REST API compliant
Images: Keyword search, download, mark up, post, save to disk
Images: Choose from literally millions of royalty free images from multiple sources
Images: Easy Meme Creator, just a few clicks to Meme & Post!
Images: put EXIF Data into the images before posting!
Images: Post photo binaries directly to WP Media Libraries!
Images: post binaries directly to Twitter, Facebook Pages & Groups photo feeds (not just links)
Videos: Search and Curate from Millions of keyword-related videos
Videos: Create full blog posts with text content from curated video captioning
Social Media: Post to a Facebook Page, or multiple Facebook Pages
Social Media: Post to a Facebook Group, or multiple Facebook Groups
Social Media: Post to one or more Twitter Feeds
Social Media: Curate News and Videos or just post text
Social Media: Post images directly as binaries to photo feeds
Social Media: Curate from Your Own Blogs to your social media channels
Software Demo
Coming soon…
Swipes
Some headlines you can use:
HEADLINES/SUBJECT LINES
Swipes
1.

Hi [First_Name],

If you need to engage and build a social media following, whether it's a Facebook Group, a Page or a Twitter account... you need to be able to put out a lot of great content. Trendy, eye-catching stuff to keep eyes on. You can never post enough - but it's time consuming and can get boring, especially if you have more than one social media account.

When you finally do get organized to get started - where do you go to get cool stuff to post? Do you just repost other stuff you find other people have posted - or do you search for original content? If so, it can be frustrating and time consuming.

Leaving you feeling immobilized by the weight of all the work (ugh) ahead of you..

My friend Hugh is a software developer and the CEO of Web Dimensions, Inc. and he has just released ICC Express 3.0 content creation and curation software.

and believe me - with this tool, you'll never have that "What do I post" experience again!

ICC Express 3.0 Groups Edition will let you:

• Spend just minutes a day creating great social media and blog content rather than hours on just one blog post.
• Get Beautiful Royalty Free Images any time you need them!
• Easily and pro-actively drive traffic from your social media to your blogs.
• See your blog traffic, page engagement, group memberships (and sales!) start to take off...
• Create "Eye Candy" level content quickly and easily for more engagement

click here to see what it's all about! [aff link]

As one user put it:

"I discovered by accident that sharing videos, images and news in blog posts and on social media leads to big traffic and more opt-ins and sales. But doing it all by hand becomes really difficult without some kind of "secret weapon" - that's why I use ICC Express 3.0! It's my secret powerhouse that keeps things simple!"

---Jim B., Alexandria VA

If you're struggling with Brain Block on what to post to your blogs or social media, I encourage you to check out ICC Express 3.0 Groups Edition.

All the best,

Hugh

PS. ICC Express 3.0 Groups Edition is just at this low launch pr.icing for a few days, so definitely take advantage of the launch while it's a one time payment and not subscription based check it out here [aff link]

////////////////////////////////////////////////////////////////////////////////////////

2. 

Hi [First_Name],

Yesterday I mentioned about getting hit with a copyright lawsuit for image usage that can cost you 3k a pop.

The reason?

Some companies have discovered that internet marketers create software that uses RSS feeds from news sources to create content - this has been going on for almost a decade, and they've caught on that with the right back-end software it's easy for them to "catch" someone using images --

in fact, some of these news companies even put copyrighted images into the feed on purposes, just so they can catch you using it and then sue you.

Because they can charge you like 3k US per image, and always win in a lawsuit with the proof according to current law.

I've learned that they have some pretty robust backend software which collects the proof of you publishing their photos, and sends you a letter by snail mail demanding money or a lawsuit - it's all automated and they are getting rich doing it.

The result is that you can get caught out unawares and get sued by installing an auto-posting plugin on your blog which blindly posts whatever comes down the feed and you get nailed by those companies by these copyright scanning systems they have.

That's why you'll love Hugh's new version of his classic content creation and curation software - ICC Express 3.0 Groups Edition! Because this awesome tool provides tons or royalty free images with the option to examine the specific rights on each image, and even add an attribution if you need to. It's all built in

ICC Express does use RSS feeds if you choose to, but it doesn't grab any of the dangerous copyrighted stuff. and a big plus is that "research" capability on every item.

Because ICC Express does provide you access to trending news feeds - a large number of them to choose from.

AND you can also save your own RSS feeds that are specific to your niches.

But nowhere in the software does it take images directly from these feeds.

In fact, ICC Express 3.0 encourages you to research every bit of content, if you want to -- by giving you a special question mark link "?" that lets you review the usage rights of any image, video or piece of news.

That way, you can always have eye-grabbing content that's not going to get you in trouble!

Check it all out here [aff link]

To Your Success,

[aff signoff]

PS. the main copyright problem comes from images but not if you use ICC Express 3.0! The image search & management functions in ICC Express are out of this world. Get access now while it's still at launch pricing [aff link]


/////////////////////////////////////////////////////

3.

Hi [First_Name]

MY friend Hugh is launching a new software this week that will help you raise your social media engagement up to 4x while driving even more traffic to your blogs and offers - with less work than ever! I thought you should know about it

If you are familiar with Hugh and Web Dimensions, then you know that he puts out solid products and supports them for a long time as best he can in this changing marketplace and he's know for his long-term support of customers.

He's got a software that he's been developing for years and just released a new version - ICC Express 3.0 Groups Edition

It's very reasonably priced and because of all the new features it's not a free update from version 2.0. But it's definitely worth getting, or moving up to the new version because there are so many new features.

ICC Express 3.0 Groups Edition now works with Facebook Groups so you can engage, maintain and monetize your groups like never before.

It also works with Facebook Pages and Twitter.

There's also a full featured Wordpress blogging editor that's been fully updated with the new REST API - he's dumping the leaky XMLRPC since that's being blocked by so many hosting companies

And the image features are "to die for" ;) Check it out:

• Access to literally milions of royalty-free images via a multi-source keyword search

• a beautiful in-program meme editor that lets you mark up and completely change any image you find via the search or uploaded from disk

• Easy to add attribution function to add legal attribution to any photo if needed

• Easy keyword EXIF stuffing for JPGs

• Easy storing of images on Wordpress Media Library

• Easy Quick posting image binaries directly to social media photo feeds

Essentially, everything you need to create easy "Eye Candy" content for social media & blogs.

And it's integrated so you can blast your blog content to your social media and pro-actively get traffic any time you want.

To learn more about how ICC Express 3.0 Groups Edition can help you Create original or curated content from trending news, royalty-free images and shareable videos, click here.

How do I know ICC Express 3.0 Groups Edition will get more traffic, more eyes on your social media and blogs leading to more engagement and ultimately more opt-ins and sales?

Because I use it myself to grow my Facebook Groups with interesting content --

And I've been able to elevate my blog traffic EXPONENTIALLY over time

IF that's not enough, I've made a thousands in sales using ICC Express 3.0 to post promos in my group

If you want to unleash a flood of content on demand—and are running into roadblocks getting relevant, effective content out to your audience—I urge you to check out ICC Express 3.0 Groups Edition.

Best,

Hugh

PS. ICC Express 3.0 Groups Edition is just at this low launch pr.icing for a few days, so definitely take advantage of the launch while it's a one time payment and not subscription based check it out here [aff link]

////////////////////////////////////////////////////////////////////

4.

Hi [First_Name],

A lot of people don't understand what curating - sharing other people's content - is all about, and why can be helpful to their own traffic.

they ask, why send people to other people's content? Isn't that like sending people away from my content?

This is actually a good question, but the answer requires just a small amount of analysis and reflection on the nature of how the internet works.

For example: what makes Google so popular? It's true Google has a lot of great tools and platforms, but mainly people use it to search for other content. And they go away from Google once they find it.

But Google is still the most popular starting point - starting to get my drift? If you can get really good at sharing interesting stuff, people will be coming to you just for that very thing.

And Bingo - you are a curator! And a successful one.

But you need to start somewhere, and ICC Express 3.0 Groups Edition is just where you need to start.

That's because ICC Express 3.0 provides you all the tools you need to easily and quickly create "Eye Candy" level content for social media and blogs -

and because of all the fancy programming that its creator has done, it's all tied together beneath the surface with a very smart "Keyword Matrix" that you can build out as you go along, based on multiple niches that you can manage within the software. It's quite ingenious.

Because Google is designed to offer people the most popular search results, it helps you to curate popular things in Google. And ICC Express 3.0 now has the ability to "legally" curate content DIRECTLY from Google search results

Hugh provides the training and interface to do exactly that.

You can also curate from any valid RSS Feed, Google Alert, Talkwalker Alert, any web page on the internet

You can curate from millions of royalty free images, millions of videos

You can even grab text content from close captioned Youtube videos and make curated posts from that! It's insane ;)

Click here and check out ICC Express 3.0 Groups Edition today. You'll be glad you did [aff link]

To Your Success,

[aff name]

PS. Remember ICC Express 3.0 Groups Edition is only going to be available for a low one time pmt during this launch, so I suggest you get on over there ASAP and get your developer license [aff link]

///////////////////////////////////////////////

5. 

Hi [First_name],

This week I'm all about this new software that's been released, ICC Express 3.0 Groups Edition which is a great tool to create all kinds of content for your blogs and social media.

But maybe instead of this - you should go buy some articles from some site? It's true that you can buy content for your blogs.

I know a lot of people get frustrated writing content from scratch... so, they turn to online websites that offer writers for hire, text brokers, i-writers and so forth..

There are 2 reasons buying text from an online source is a bad idea:

1. If you don't put the article through a rigorous Copyscape examination, you might not find out that the text was copied from some website.

2. Even if they didn't copy the text directly from a website, often the quality of the writing is just not that good, or not relevant to the topic you want to address in your content.

Plus - they probably won't be providing you anything visual, like an image or a video. And the best text costs way more than the standard product from one of these sites.

The idea of curation is a great solution to both of these problems - 1st, you get to literally copy a small snippet or paragraph of someone else's hard work and use it in your own content - you generally have the right to do that if you give the original source credit for it as a quote and provide a link back to the original content.

ICC Express 3.0 has a special tool to format that for you when you select an article to curate all with just one click. Then if it's a blog post, you can just pick a relevant, royalty-free image and/or video to embed with the content (Social Media will automatically get the picture from whatever link you choose), add your value-added commentary and post.

That's why you'll love my content creation and curation software. It offers a fully REST compliant posting interface for posting to your blogs and a social media "matrix" for sharing blog posts across your social media accounts using "kosher" APIs.

ICC Express 3.0 Groups Edition is a A powerful curation engine combining RSS, and multiple Search APIs tied together into a veratile posting editor by an underlying "Keyword Matrix" which also drives the editor's multi-sourced image and video search APIs - yup Hugh's been working on this stuff for a long time folks ;)! It includes:

• Easy News Item selector to create formatted curation blocks or insert into social media posts
• access to literally millions of royalty-free images to download, upload to your blog or post on social media
• "Keyword Matrix" connects keywords to profiles so that you always have access to the relevant keywords based on the selected niche
• Easy video curation from multiple video platforms - share to social media or create formatted blog posts -PLUS create blog posts from video closed captioning!
• Super MEME Creator - select from millions of images, use the pre-loaded images or upload your own and quick post on social media or blog
• quick posting to Facebook Groups, images, videos, news, memes or text updates - keep your Facebook group(s) entertained - and engaged!
• Easily promote new or existing blog content to your social media channels again and again
• Curate directly from Google Search results - "legally" (I'll show you how!)
• All images shared from external sources including your memes are converted to binaries and posted directly to the Photo Feeds on social media and the Media Library on your Wordpress blogs
• doesn't just post a link it posts the image binaries

If you elect to use something like Grouptrack CRM to manage your social media, you could expect to pay $50-$60 a month or more - and that's just for the software -

that doesn't factor in learning the new tool and setting it up and paying for it all the time you're learning... it could easily be $600 year or more before you even learn how to use the software!

ICC Express 3.0 Groups Edition is a bargain right now because of the launch - it's just a low one time payment and probably about the same you'd pay for two or three medium-quality articles from a writing website.

SO I suggest you go here now [aff link] and get your developer license for ICC Express 3.0 Groups Edition while it's on launch pricing

ICC Express 3.0 Groups Edition makes blogging and social media marketing much more fun and go quickly, but don't just take my word for it. Read what our users have to say:


"ICC Express 3.0 is the "Swiss Army Knife" of internet tools to revitalize your blogs and take your Facebook Groups to the next level!" - Peter W.

"I'm using ICC Express and I'm seeing traffic steadily rising -- really can't imagine doing it without." - Matthew S.

"I'm not sure what kind of magic Hugh has put into ICC Express 3.0, but the bottom line is - it works!" Dana P.

I'm confident you'll find ICC Express 3.0 Groups Edition a perfect match for your needs.

Get your developer license for ICC Express 3.0 Groups Edition if you want to engage your Social Media up to 4x more, while driving more blog traffic -- with LESS WORK.

All My Best,

Hugh

PS NO-RISK GUARANTEE. If you don't love ICC Express 3.0 Groups Edition, Hugh will refund every penny of your purchase, no questions asked.
Swipe 1 - Soclal/Blogs Angle
Swipe 2 - Copyright Images Angle
Swipe 3 - General Angle
Swipe 4 - Curation Angle
Swipe 5 - Curation vs. Paid Content
Graphics
Coming soon…
Contest
Coming soon…
Bonuses
coming soon…
Coupons
coming soon…
Need Anything? Get in Touch with me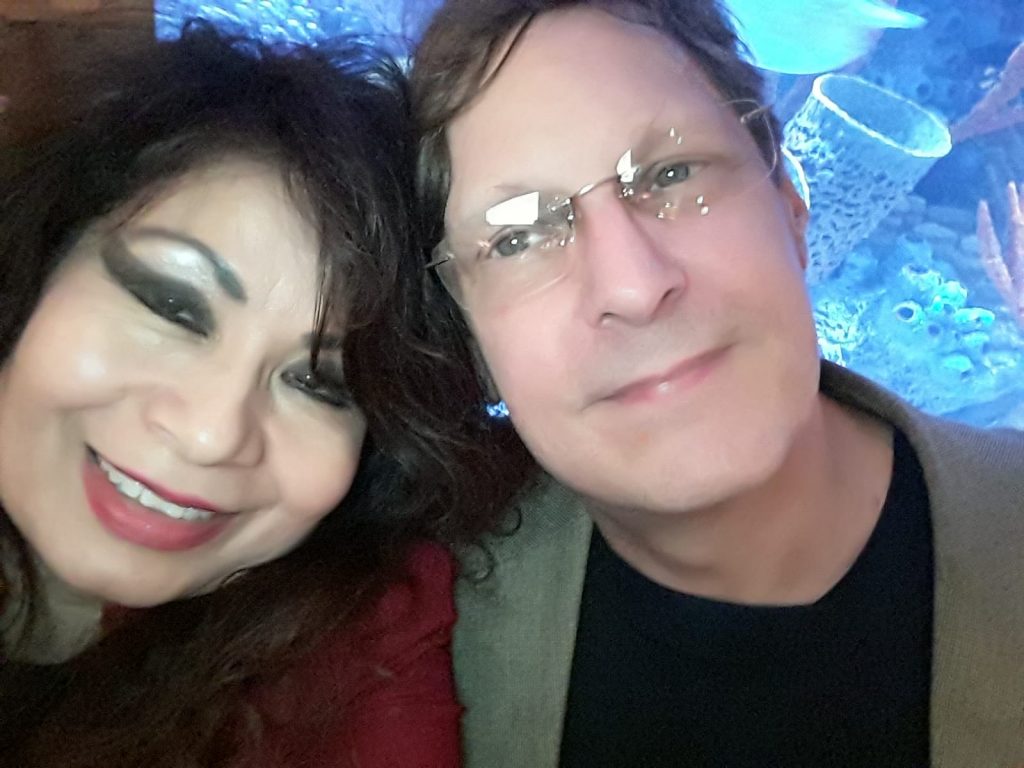 Thanks for your support! I am here if you need anything – Skype: hhitch Facebook: https://www.facebook.com/hugh.hitchcock.96 or contact me through support at https://www.web-dimensions.net/contact-us/
more info coming soon – please check back for the swipes and other stuff that I'll be adding shortly.
—
—